Europe's urban catwalk: a spotlight for major international brands
Gradually, the long shadow of the pandemic begins to fade on the streets. For decades, the promenades and avenues of Barcelona have
has been one of the main focuses of major international brands. Brands from all over the world have historically set their eyes on the city of Barcelona to open the doors of their stores to millions of locals and tourists who, day after day, are illuminated by shop windows that, after suffering the consequences of the covid, shine again as they did in the past.
During 2022, the average cumulative expenditure in Catalonia stood at 16,659 million euros, 198% more than the previous year. Undoubtedly, a great figure that, however, has a nice road ahead during this next year, where estimates indicate that it can be easily surpassed.
If you are looking to invest in the sector, we offer you a selection adapted to your needs.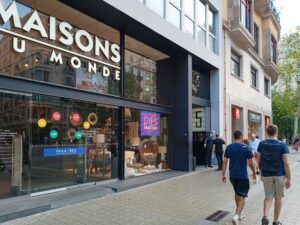 News
Dozens of stores in the home sector are concentrated in the section of Avenida Diagonal between Plaza Francesc Macià and Passeig de Gràcia. Due to
Read more »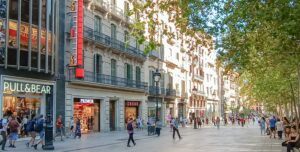 Barcelona
One of the most commercial streets in Barcelona is Portal de l'Àngel.. The main commercial street of Ciutat Vella, between Plaça Catalunya and the Cathedral,
Read more »
News
Tourism in Barcelona is recovering pre-pandemic figures, with the hotel sector standing out. Even so, the price of rooms has risen by 18% in March,
Read more »